Fifteen years after it was founded in Seattle, digital signature pioneer DocuSign on Wednesday registered to become a publicly traded company, joining a growing list of technology companies looking to start trading on Wall Street this year.
Revealing its financial data for the first time as part of the filing, DocuSign reported revenue of $381.5 million for the fiscal year ended Jan.
31, 2017, up 52 percent from the $250.5 million in revenue the year prior.
For that same period, it showed a net loss of $115.4 million, down from a $122.6 million loss the year prior. The filing does not disclose financial results for the year ended January 2018.
With the IPO filing, DocuSign is poised to become the latest in a series of technology companies to go public in 2018; others that have filed registration papers or already started trading include cloud storage company Dropbox, music service Spotify, and Bellevue, Wash.-based work management tech company Smartsheet.
DocuSign will trade on Nasdaq under the symbol DOCU.
Founded in 2003, DocuSign has expanded beyond its early work in digital signatures into a range of electronic contract and business technologies. Long rumored to be an IPO candidate, the company said previously it was aiming to go public in early 2018.
IBM, Microsoft, Visa, and Oracle have made bids to acquire DocuSign.
The company originally started in Seattle and later relocated its headquarters to the San Francisco Bay Area.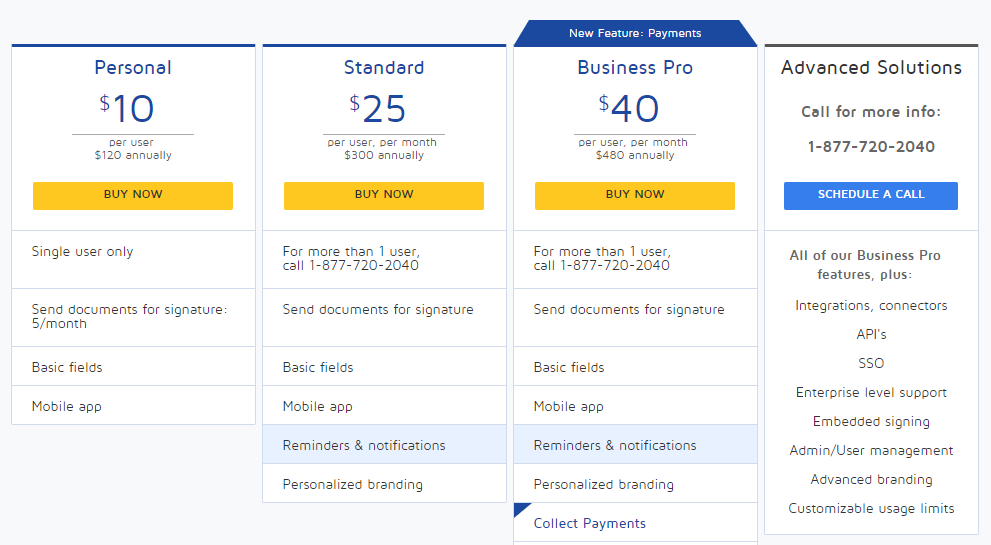 However, its Seattle office at the 999 Third Avenue tower remains its largest, with more than 850 people as of December. DocuSign currently holds the top spot on the GeekWire 200 ranking of privately held Pacific Northwest tech companies, though its status as a public company will disqualify it from the ranking once it prices shares on the Nasdaq stock market.
Reports first surfaced last week that DocuSign had filed confidentially under the SEC's confidential process, just like Dropbox did in January.
We have a history of operating losses and may not achieve or sustain profitability in the future.
DocuSign has raised more than $500 million in funding since it was founded in 2003.
The company was valued at $3 billion after its most recent round of funding, a huge $233 million cash infusion in May 2015.
Investors include Kleiner Perkins Caufield Byers, Fidelity, Brookside Capital, Sands Capital, and others.
DocuSign also counts companies like Microsoft, SAP, Google, Dell Technologies Capital, and Salesforce as strategic investors.
According to the SEC filing, Sigma Partners is the largest shareholder with a 12.9 percent stake, followed by Bellevue-based Ignition Partners at 11.7 percent and Frazier Technology Ventures — a now-defunct Seattle venture capital firm — at 7.2 percent.
The filing also shows an accumulated deficit of $450 million as of January 2017.
DocuSign said "we have a history of operating losses and may not achieve or sustain profitability in the future."
The company's primary global competitor is Adobe, which acquired EchoSign in 2011 and offers its own electronic signature solution called Adobe Sign.
"We also face competition from a select number of niche vendors that focus on specific industries or geographies," the filing notes.
Other Companies
"In addition, our current and prospective customers may develop their own e-signature solutions in-house. The introduction of new technologies and the influx of new entrants into the market may intensify competition in the future, which could harm our business and our ability to increase revenues, maintain or increase customer renewals and maintain our prices."
DocuSign said more than 180 million "Successful Transactions" were completed on its platform the year ended Jan.
31, 2017.
DocuSign's technologies are used in industries including real estate, financial services, insurance, healthcare, and others. It has more than 90,000 customers, including Comcast, Box, LinkedIn, Salesforce, and more. The company integrates with apps from Microsoft, Google, and Apple, among others.
It also expanded into payments in 2016.
Under Springer, DocuSign last year beefed up its machine learning offerings by acquiring Paul Allen-backed Appuri.
DocuSign was founded in 2003 by Tom Gonser, Court Lorenzini, and Eric Ranft. Gonser remains on the board of DocuSign, but now works as a venture capitalist at Seven Peaks Ventures in Bend, Oregon.
He holds a 1.5 percent stake in the company.
DocuSign hired its current CEO, Daniel Springer, in January 2017 after a long search. Springer previously took marketing company Responsys public in 2011 and sold it to Oracle in 2013 for $1.5 billion. Former CEO Keith Krach is chairman of the board, and holds a 6.3 percent stake in the business.
In an interview with GeekWire last year, Gonser, the company's co-founder, talked about the potential IPO:
It's fair to say that we've talked about that for a long time.

An IPO is a funding strategy, and when it makes sense, it makes sense. It's also something obviously nobody talks about before they actually go do it.

But the business is doing really well. The markets are doing well, and we like it right now.

How To Use DocuSign - Step-By-Step Tutorial

It's a great time to be at Docusign.

Some people have asked me that question, 'So your exit strategy, when are you going public?' That's not an exit strategy. An exit is like selling the company or quitting or shutting down. It's a funding strategy, and the private markets have been pretty good. We've been able to raise money at fair valuations to fund the business and go forward.

You're always balancing public versus private as you look forward is your funding strategy. We're in no rush, and we're also not not looking at it either.

It's all about strategy."
Read DocuSign's full S-1 filing here.
Comments 1 Tweet Share Reddit Email