Case Status: SETTLED
On or around 07/13/2016 (Date of order of final judgment)
According to the press release dated April 3, 2012, the complaint charges Groupon, certain of its officers and directors and the underwriters of its IPO with violations of the Securities Exchange Act of 1934 and the Securities Act of 1933.
Groupon is a local e-commerce marketplace that connects merchants to consumers by offering
goods and services at a discount.

The complaint alleges that during the Class Period, defendants issued materially false and misleading statements regarding the Company's business practices and financial results.
Mason Says Groupon Not Considering IPO Right Now: Video
Specifically, defendants failed to disclose negative trends in Groupon's business and made false statements regarding Groupon's financial results. As a result of these false statements, defendants were able to successfully accomplish Groupon's IPO at $20.00 per share, and subsequently Groupon's stock traded at artificially inflated prices during the Class Period, reaching a high of $26.19 per share on November 18, 2011.

On November 3, 2011, Groupon announced the pricing of its IPO of 35 million shares of common stock at $20 per share for net proceeds of $658 million.
As part of the Prospectus and Registration Statement issued in connection with the IPO and during the Class Period, defendants represented that the Company had competitive advantages which would benefit its business and reported financial results which showed dramatic growth.


Then, on March 30, 2012, after the market closed, Groupon issued a press release announcing a revision to its fourth quarter and full-year 2011 financial results, including a reduction in its fourth quarter 2011 revenue of $14.3 million.
Groupon IPO: Investors Beware the Unaudited Financial Statements
This resulted in an increase to Groupon's fourth quarter 2011 operating expenses that reduced operating income by $30 million, net income by $22.6 million, and earnings per share by $0.04. Groupon attributed the revision to a shift in the Company's fourth quarter deal mix and higher price point offers, which resulted in higher refund rates.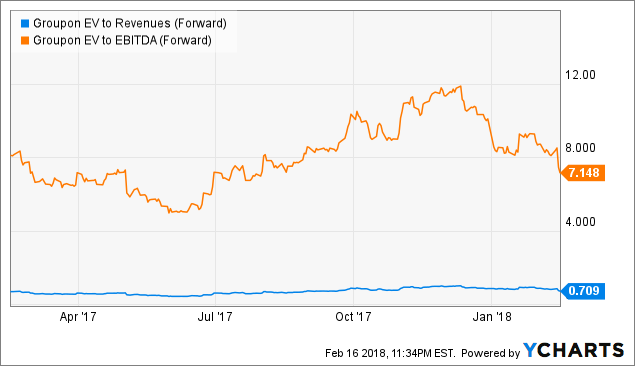 On this news, Groupon's stock dropped $3.10 per share to close at $15.28 per share on April 2, 2012, a decline of 17% on volume of 10 million shares.

According to the complaint, the true facts, which were known by the defendants but concealed from the investing public during the Class Period, were as follows: (a) Groupon's financial results were materially false and misleading in violation of Generally Accepted Accounting Principles ("GAAP"); (b) Groupon's revenues were overstated in violation of GAAP; (c) Groupon's business was not growing to the extent represented by defendants and was not nearly as resistant to competition as suggested by defendants; (d) the IPO Registration Statement and Prospectus concealed that Groupon was not in compliance with the laws and regulations of some of the countries in which it operated, including the United Kingdom; and (e) Groupon's internal controls were so poor and inadequate that Groupon's reported results were not reliable.

Plaintiff seeks to recover damages on behalf of all purchasers of Groupon common stock during the Class Period and/or who acquired shares of Groupon common stock pursuant or traceable to the Company's IPO.

On August 28, 2012, the Court issued an Order appointing lead plaintiff and approving the selection of lead counsel.

On October 29, 2012, the Plaintiffs filed their amended consolidated complaint.

According to an Order issued by the Court on September 18, 2013, the Groupon Defendants' Motion to Dismiss Consolidated Amended Class Action Complaint was denied.
Additionally, the Underwriter Defendants' Motion to Dismiss the Consolidated Amended Class Action Complaint was denied.

On March 23, 2016, the parties entered into a Stipulation of Settlement.
This Settlement was preliminarily approved by the Court on April 8. On July 13, the Court granted final approval of the Settlement and issued Final Judgment in this case.