HUDCO IPO Review - HUDCO IPO - IPO in hindi -IPO of stock market- Stock market-IPO-
  HUDCO IPO Review
Housing and Urban Development COmpany (HUDCO) is a government owned company which is very popular for providing loans for housing and urban infrastructure project is coming up with Initial Public Offer. In this HUDCO IPO Review, We try to bring out the important information about the  IPO price bands, issue dates, financial performance, subscription details and Grey market Premium.
The Hudco IPO is the first divestment by a government-owned entity this year.
The central government, which has set a target of raising Rs72,500 crore through different routes, has taken various steps and listing of state owned companies like HUDCO is one of them.
  HUDCO IPO Review : Important figures and schedule
HUDCO IPO Details

Issue Period
Issue Opens On: Monday, May 8, 2017
Issue Closes On  : Thursday, May 11, 2017
Price Band
Rs.56 – Rs.60
Bid Lot
200 Equity Shares and multiple thereof
Issue Size ( in Rs.)
204,058,747 Equity Shares aggregating to Rs.

1127.94 Crs at Lower band & Rs.

Company Financials:

1209.57 Crs at upper Band.

Employee Reservation  Up to 3,868,747 Equity Shares aggregating to Rs. 20.89 Crs at lower band & Rs. 22.44 Crs at upper band

Issue Structure 
QIB
50% of the Issue
NIB
15% of the Issue
Retail
35% of the Issue
Registrar
Alankit Assignments Limited.
Draft Prospectus
HUDCO Draft Red Herring Prospectus
  HUDCO Background Information
Hudco is a key player in finance sector providing loans for housing and urban infrastructure projects in India for more than 46 years.
It provides housing loans across three categories namely social housing, residential real estate and retail finance
HUDCO has been conferred the Miniratna status (Category-I public sector enterprise) by the government of India.
Hudco's total outstanding loan portfolio as of 31 December was Rs36,385.8 crore, comprising 30.86% of housing finance loans and 69.14% of urban infrastructure finance loans and project-linked bonds.
As far as Urban Infrastructure is concerned Hudco lends for projects relating to water supply, roads and transport.
It also lends for emerging sectors like special economic zones, industrial infrastructure, gas pipelines, oil terminals and telecom sector projects; commercial infrastructure and others, which includes shopping centres, market complexes, malls-cum-multiplexes, hotels and office buildings.
  HUDCO IPO Review : Financial Details
 HUDCO reported revenue of Rs3,350 crore in financial year 2015-16, compared with Rs3,427.8 crore in the previous year.
In 2015-16, the company reported a profit of Rs810.6 crore, compared with Rs768.3 crore in the previous year
HUDCO financial performance (in Cr)
FY2012
FY2013
FY2014
FY2015
FY2016
Total revenue
2,778
2921
3002
3427
3350
Total expenses
1838
1880
1877
2258
2230
Profit after tax
621
699
734
768
810
Profit %
22.4%
23.9%
24.4%
22.4%
24.1%
Earning Per Share (EPS) : 3.87 (For FY 2016)
Expected PE (for Upper band of Rs 60) : 15.6
Expected PE (for Lower band of Rs 56) : 14.4
  HUDCO IPO Analysis : Should you apply?
If you have to list down the reasons to subscribe to HUDCO IPO, then the foremost reason has to be Pradhan Mantri Awas Yojna.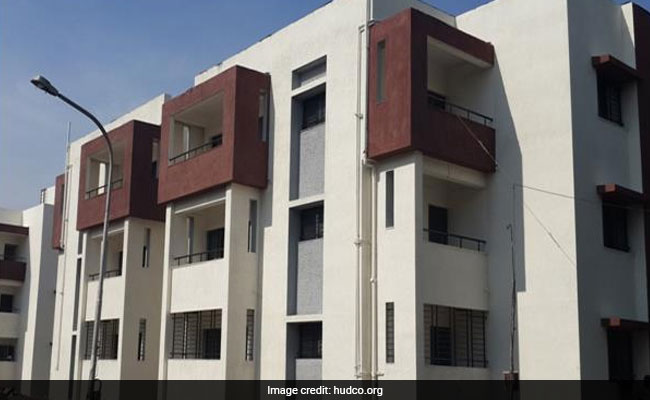 This company is going to play key role in Mr.Narendra Modi's vision of "House for all" by 2022 hence has good growth potential.
Normally PSUs are good dividend payers.
Hence if you are looking for hefty dividend income, you may consider HUDCO.
Apart from that there is good chances of making nice listing gains but keep watch on Grey Market Premiums (GMP) and Subscription figures.
If you are looking for listing gains, we suggest to wait until third day and see how the subscription figures are from major players like Mutual Fund houses and then apply for it if there is a over subscription. These fund houses do in depth review and analysis, IPOs with their over subscription usually tend do well on listing and also on next few quarters.
Post navigation
Major reason not to invest in HUDCO IPO should be because of the fact that PSUs are never known for creating wealth for investors. They are blamed for mismanagement of business because of more than expected interference from the government babus.
  HUDCO IPO Subscription Details
Please check below table at the end of each day to know the subscription details     
Category
  Subscription (No.

of times)

Day 1
Day 2
Day 3
QIB
 0.18
 2.96
 55.45
NII
 0.16
 0.94
 330.36
Retail
 1.52
 4.12
 10.79
Total
 0.63
 3.01
 79.53
  HUDCO Contact Details
HUDCO Bhawan,
India Habitat Centre,
Lodhi Road
New Delhi 110 003
Phone: +91 11 2464 9610
Email: [email protected]
Website: www.hudco.org
  HUDCO IPO Allotment Status
Please visit HUDCO IPO Allotment Status page to to know about the IPO allotment details
  Sharing is definitely caring
Above is the brief information of the HUDCO IPO.
Consider sharing this HUDCO IPO review with your family and friends interested in applying to HUDCO IPO through the social sharing buttons on your left/down.
Disclaimer: The information is sourced from company's DRHP and this article should not be considered as an investment advice.
In case you are interested in applying to this IPO, we recommend you to contact your advisor for the same.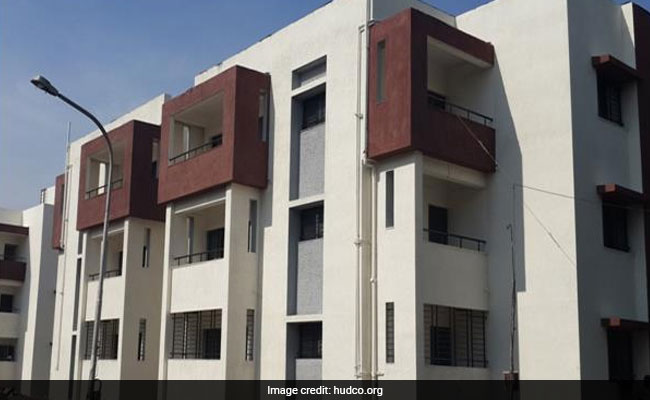 We cannot be held liable for any loss arising due to investment made as per this article.