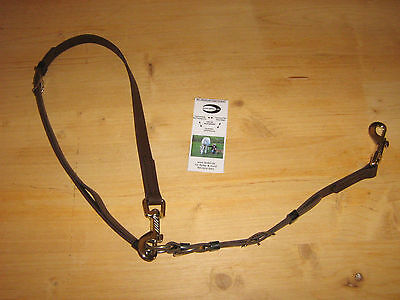 AAD Advanced Agility Dog
AADC Advanced Agility Dog of Canada
ABST Advanced Breed Suitability Test (USRC)
AD 12.5 mile endurance run
AD Agility Dog
ADC Agility Dog of Canada
ADCH Agility Dog Champion
ADRK Allgemeiner Deutscher Rottweiler Klub, Germany
AFC Amateur Field Champion
AHBA American Herding Breeds Association
AIRK Alliance of Independent Rottweiler Klubs
AJP Excellent Jumper with Weaves, Preferred
AKC American Kennel Club
AOM Award of Merit
ARV American Rottweiler Verein
ATD Advanced Trial Dog
AX Agility Excellent
AXJ Excellent Jumper With Weaves
AXP Agility Excellent, Preferred

B Begleithunde, Advanced Obedience Title, Same as BH
BAD Beginners JFF
BAER Brainstem Auditory Evoked Response
BAH Signifies a Bahamian Title from the BKC
BBT Basic Breed Test, no bite work (ARV)
BH Begleithunde, Advanced Obedience Title
BJ Broad Jump or Bar Jump
BHP 1 Beginning Schutzhund Equivalent
BHP 2 Intermediate Schutzhund Equivalent
BHP 3 Advanced Schutzhund Equivalent
BIH Blindenfuhrhund, Blind Leader Dog
BISA Awarded Best in Show at an AKC licensed All-Breed conformation show
BIS Best In Show
BISS Best In Specialty Show
BKC Bahamas Kennel Club
BLH Blindenfuhrhund, Blind Leader Dog
B/OB Breed and Obedience offered at a show or match
BOB Best Of Breed
BOS Best of Opposite Sex to Best of Breed
BOSS Best of Opposite Sex, Specialty Show
BOW Best of Winners, the Best between the winners dog and winners bitch
BpDH1 Railway Police Dog
BpDH2 Railway Police Dog Advanced
BPIS Best puppy in show
BS'(yr) ADRK Bundesieger Show Winner
BJS'(yr) ADRK Youth Bundesieger Show Winner
BST Breed Suitability Test (USRC)

CAB 1 Beginning Schutzhund Equivalent Yugoslavia
CAB 2 Intermediate Schutzhund Equivalent Yugoslavia
CAB 3 Advanced Schutzhund Equivalent Yugoslavia
CAFC Canadian Amateur Field Champion
CAN Signifies a Canadian Title
CAT Coursing Ability Test
CC Coursing Champion
CD Companion Dog, Advanced Obedience
CDX Companion Dog Excellent
Cereco 1 Belgium Title
CERF Canine Eye Registry Foundation
CFC Canadian Field Champion
CG Certificate of Gameness
CGC Canine Good Citizen
CH Conformation Champion
CHD Canine Hip Dysplasia
CKC Canadian Kennel Club
CKC Continental Kennel Club (Not a recognized registry)
CM Courser of Merit
CT Champion Tracker

DD Draft dog (NCA) Working certificates
DH Service Dog
DPH Service Police Dog
DJ Directed Jumping
DM FH(yr) Deutsch Meistershaft FH Champion
DM SchH(yr) Deutsch Meistershaft Schutzhund Champion
DPO1 Diensthunde Prufungsordnung, Service Dog Beginning
DPO2 Diensthunde Prufungsordnung, Service Dog Advanced

EAC Elite Standard Agility Title
EAC-V Elite Standard Veterans Agility Title
EAC-JH Elite Standard Junior Handler Agility Title
EGC Elite Gamblers Agility Title
EGC-V Elite Gamblers Veterans Agility Title
EGC-JH Elite Gamblers Junior Handler Agility Title
EJC Elite Jumpers
EJC-V Elite Jumpers Veterans
EJC-JH Elite Jumpers Junior Handler
ES(year) Europa Sieger
EJS(year) Europa Youth Sieger

FC Field champion
F.Ch. Field Champion
FCI Federation Cynologique Internationale Organization
FD Flyball Dog
FD Field Dog
FDJ Field Dog Junior
FDX Field Dog Excellent
FDX Flyball Dog Excellent
FDCh Flyball Dog Champion
FGDCh Flyball Grand Champion
FH Fahrtenhund, Advanced tracking title
FHA 1, 2 & 3 Austrian title
FH1 Advanced tracking title
FH I Advanced tracking title
FH II Most Advanced Tracking Title
FH2 Most Advanced Tracking Title
FM Flyball Master
FMX Flyball Master Excellent
FMCh Flyball Master Champion

G Conformation show Rating of Good
Games I, II, III JFF Agility Titles
GDC9999E99N GDC Elbow Certification Number
GDC9999H99N GDC Hip Certification Number
Gekort bis (date) Korung, Advanced Breed Test
Gekort bis EzA Korung, Lifetime Breed Test
GM Gambler Master Agility Title
GMHR Grand Master Hunting Retriever
Gr.
1 through 4 Conformation Group Placement
GR.Ch.
Hank vom schwarzen Bär - IPO 1 - Fährte 98 Punkte
Grand Champion (CKC, UKC)

HC Herding Champion
HCH Herding Champion prefix
HCT Herding Capable Tested
HD Hip Dysplasia
HD-, HD+/-, HD+, HD++ European Hip Ratings
HI Herding Intermediate
HIC Herding Instinct Certified
HIT High In Trial
HITs Herding Instinct Tested in Sheep
HITd Herding Instinct Tested in Ducks
HITg Herding Instinct Tested in Goats
HS Herding Started
HT Herding Tested
HTD1 Herding Trial Dog, First Level
HTD2 Herding Trial Dog, Second Level
HTD3 Herding Trial Dog, Third Level
HX Herding Excellent

IABCA International All Breed Canine Association Organization
IAD Intermediate JFF Agility Title
IFR Sgr'(yr) IFR International Show Sieger
ILP Indefinite Listing Privilege
Int.
Ch. International Champion
Intl. CH.
International Champion
IPO I Beginning Level, International Schutzhund Trial Rules
IPO II Intermediate Level, International Schutzhund Trial Rules
IPO III Advanced Competition Level of IPO
IWR 1, 2 & 3 IPO Equivalent for Belgium
IWT 1, 2 & 3 IPO Equivalent for Africa

JC Junior Courser
JE Junior Earthdog
JFF Just For Fun Agility
JH Junior Hunter
JHD Junior Herd Dog
JM Jumpers Master
JWD Junior Working Dog
JWW Jumpers With Weaves

KKL I (Korklasse I) Recommended for breeding
KKL II (Korklasse II) Suitable for breeding
KJS'(yr) ADRK Klub Sieger Show Youth Winner
Koerung Preferred breeding status for 2 years
Korung Preferred breeding status for 2 years
KS'(yr) ADRK Klub Sieger Show Winner

LawH Lawinenhung, Avalanche Dog
LBST Lifetime Breed Suitability Test (USRC)
LCM Lure Courser of Merit
LCM2 Lure Courser of Merit 2
Leg A qualifying score in obedience
LP Listing Privilege
LS Leistungszucht, Parents and Grandparents have SchH degrees
LwH Lawinenhung, Avalanche Dog

MACH Master Agility Champion
MAD Master Agility Dog
MADC Master Agility Dog of Canada
MBAD Mulligan Beginners JFF Agility Title
ME Master Earthdog
MH Master Hunter
MHR Master Hunting Retriever
MIAD Mulligan Intermediate JFF Agility Title
MilDh Militar Diensthund, Military Service Dog
MJP Master Jumper with Weaves, Preferred
MOTCh CKC Masters Obedience Trial Champion
MSAD Mulligan Superior JFF Agility Title
MWD Master Working Dog
MX Master Agility Excellent
MXJ Master Jumper With Weaves
MXP Master Agility Excellent, Preferred

NA Novice Agility
NAC Novice Standard Agility
NACA North American Coursing Association
NACC Coursing Champion NACA
NAC-JH Novice Standard Junior Handler Agility
NACM Courser of Merit
NAC-V Novice Standard Veterans Agility
NADAC North American Dog Agility Council
NAFC National Amateur Field Champion
NAJ Novice Jumper With Weaves
NAP Novice Agility, Preferred
NAOFA North American Open Field Association
NASA North American Schutzhund Association
NATCh Agility Trial Champion
NCG-JH Novice Gamblers Junior Handler Agility
NFC National Field Champion Hunting
NGC Novice Gamblers Agility
NGC-V Novice Gamblers Veterans
NJC Novice Jumpers
NJC-JH Novice Jumpers Junior Handler
NJC-V Novice Jumpers Veterans
NJP Novice Jumper with Weaves, Preferred
NOC National Obedience Champion
NS'(yr) Sieger/Siegerin, Winner of title at National Sieger Show
NSchHCh'(and yr) USRC National Schutzhund Champion
NYS'(year) Youth Sieger/Siegerin, Winner of title at National Sieger Show

O Outstanding, prefixed to Agility Titles
OA Open Agility
OAC Open Standard Agility Title
OAC-JH Open Standard Junior Handler Agility Title
OAC-V Open Standard Veterans Agility Title
OAJ Open Jumper With Weaves
OAP Open Agility, Preferred
OB Obedience
OBS'(year) Austrian Bundesieger
OCG-JH Open Gamblers Junior Handler Agility Title
OFA Orthopedic Foundation for Animals
OGC Open Gamblers Agility Title
OGC-V Open Gamblers Veterans
OJBS'(year) Austrian Youth Bundesieger
OJC Open Jumpers
OJC-JH Open Jumpers Junior Handler
OJC-V Open Jumpers Veterans
OJP Open Jumper with Weaves, Preferred
OKS'(year) Austrian Klub Sieger
ONYX Flyball Award
OS'(year) Austrian Sieger
OTCh Obedience Trial Champion
OTChX CKC Obedience Trial Champion Excellent
OTD Open Trial Dog Herding
OVC The Ontario Veterinary College, Canadian Hip Certification Registration

PAX Preferred Agility Champion
PCD Pre Companion Dog
PD Title from England
PFP 1 & 2 Police Tracking Dog
PH Police Dog
Pink Papered Parents & Grand Parents with SchH titles or both parents with a Korung
PM Pairs Master Agility Title
PSP 1, 2 and 3 Polizeischutzhund, Police Protection Dog, Beginning, Intermediate, Advanced
PT Pre-trial Tested Herding

RA Rally Advanced
RAE Rally Advanced Excellent
RD Ranch Dog ASCA Herding titles
RD Road Dog (DCA) Working certificates
RDX Road Dog Excellent (DCA) Working certificates
RE Rally Excellent
RH Rettungschund, Rescue Dog
RN Rally Novice
RO-9999/99-99 CERF Certification Number
RO-99999E99F-T OFA Hip Certification Number
RO-CA999/99F/P-T OFA Cardiac Certification Number
RO-EL9999-T OFA Elbow Certification Number
RO-PA99/99/F-T OFA Patellar Certification Number
RO-TH9/99F-T OFA Thyroid Certification Number
ROF Retrieve on the Flat
ROH Retrieve over the High Jump
ROM Register of Merit
RS'(yr) Sieger/Siegerin, Winner of Title at Regional Sieger Show
RTD Registered Therapy Dog
RtH Rettungschund, Rescue Dog
RYS'(yr) Youth Sieger/Siegerin, Winner of title at Regional Sieger Show
RWD Reserve Winner's Dog
RWB Reserve Winner's Bitch

S Superior Performance, prefixed to NADAC Agility Titles
SA Select Adult Winner
SAD Superior JFF Agility Title
SC Senior Courser
SchHA Obedience and Protection portion of Schutzhund, No tracking
SchH I Elementary level Schutzhund title
SchH1 Elementary level Schutzhund title
SchH II Intermediate level Schutzhund title
SchH2 Intermediate level Schutzhund title
SchH III Advanced level Schutzhund title
SchH3 Advanced level Schutzhund title
Select Judges Award of Merit National Specialty Only
SG Sehr Gut - A German rating of Very Good
SH Senior Hunter
SK 1 IPO 1 Equivalent from Finland
SM Snooker Master (USDAA) Agility Titles
SPH FH Equivalent from Holland
SR Started Retriever (NAHRA) Hunt Test Titles
STD Started Trial Dog ASCA Herding titles
SWD Senior Working Dog (AWSFA) Working certificates
SY Select Youth, Winner of title at Club Conformation Show
SZL 1, 2 & 3 Schutzhund Equivalent from Holland

TD Tracking Dog
TD Therapy Dog
TDD Team draft dog
TDI Therapy Dog International
TDX Tracking Dog Excellent
TT Temperament Tested

U-AGI Agility I
U-AGII Agility II
U-ACH Agility Champion
U-ACHX Agility Champion Excellent
U-CD Companion Dog (UKC)
U-CDX Companion Dog Excellent (UKC)
U-OTCh Obedience Trial Champion
U-UD Utility Dog (UKC)
UCI Union Cynologie International
UD Utility Dog
UDT Utility Dog title with a Tracking Dog title
UDTX Utility Dog title with a Tracking Dog Excellent title
UDVST Utility Dog title/Variable Surface Tracking title
UDX Utility Dog Excellent
UKC United Kennel Club
USA United Schutzhund Club of America Organization
USDAA United States Dog Agility Association
USRC United States Rottweiler Club
UTD Urban Tracking Dog
UTDX Urban Tracking Dog Excellent

-V Veterans suffix to any NADAC Agility Title
V Vorzuglich, Excellent Rating at a European style Rottweiler Show
V-Rated Vorzuglich, Excellent Rating at a European style Rottweiler Show
V-1 Excellent Rating First Place Winner at Sieger Show
V-2 Excellent Rating Second Place Winner at Sieger Show
V-3 Excellent Rating Third Place Winner at Sieger Show
V-4 Excellent Rating Fouth Place Winner at Sieger Show
VAD Veteran Agility Dog
VAAD Veteran Advanced Agility Dog
VDH Verband fur das Deutsche Hundewesen
VG Veterans Gambler Agility
VH 1, 2 & 3 Schutzhund Equivalent from Holland
Vice Sieger Runner up (Second) to show Sieger Title
Vice Siegerin Runner up (Second) to show Siegerin Title
Vice Youth Sieger Runner up (Second) to show Youth Sieger Title
Vice Youth Siegerin Runner up (Second) to show Youth Siegerin Title
VJ Veterans Jumper
VMAD Veteran Master Agility Dog
VPD Veteran Performance Dog Agility
VPG I Elementary level Schutzhund title
VPG1 Elementary level Schutzhund title
VPG II Intermediate level Schutzhund title
VPG2 Intermediate level Schutzhund title
VPG III Advanced level Schutzhund title
VPG3 Advanced level Schutzhund title
VS Veterans Snooker Agility
VST Variable Surface Tracking

WB Winner's Bitch (takes the points)
WC Working Certificate
WCI Working Certificate Intermediate
WCX Working Certificate Excellent
WD Winner's Dog (takes the points)
WD Working Dog (AWSC) Working certificates
WD Water dog
WDA Working Dog Association
WDQ working dog qualified
WDS Working Dog Superior
WDX Working Dog Excellent
WH Watchdog
WR Working Retriever
WRD Water rescue dog (NCA)
WS'(yr) World Sieger
WJS'(yr) World Youth Sieger
WTCH Working Trial Champion-prefix ASCA Herding titles

ZFH Customs Tracking Dog
ZH 1, 2 & 3 Customs Dog
ZtP Zuchttanglichkeitsprunfung, Breed Suitability Test
ZtPr German breed suitability test, includes measuring weighing & character testing
ZVV 1, 2, & 3 Schutzhund Equivalent from Hungary, Czech and Poland