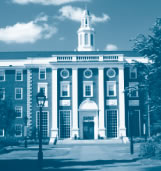 Prospect Acquisition Corp.| Stamford, CT

Prospect Acquisition Corp.

Initial Public Offering (IPO) Process

was a special purpose acquisition company, more commonly known as a SPAC, formed for the purpose of acquiring control of one or more businesses in the financial services industry. In November 2007, Prospect raised $250 million in its IPO (AMEX:PAX).

As a sponsor of Prospect, LLM made an investment in Prospect, simultaneously with the offering. LLM and the other sponsors' investments plus the funds raised in the IPO were deposited into a trust account and were ultimately used to consummate a business combination in the financial services industry.

Kennedy-Wilson Inc.| Beverly Hills, CA
www.kennedywilson.com

On November 13, 2009, Prospect Acquisition Corp.

completed its merger with Kennedy-Wilson, Inc., a vertically-integrated real estate investment and services company headquartered in Beverly Hills, CA. Prospect has been renamed Kennedy-Wilson Holdings, Inc. and its common stock and warrants trade publicly under the symbols "KW" and "KWICW", respectively.