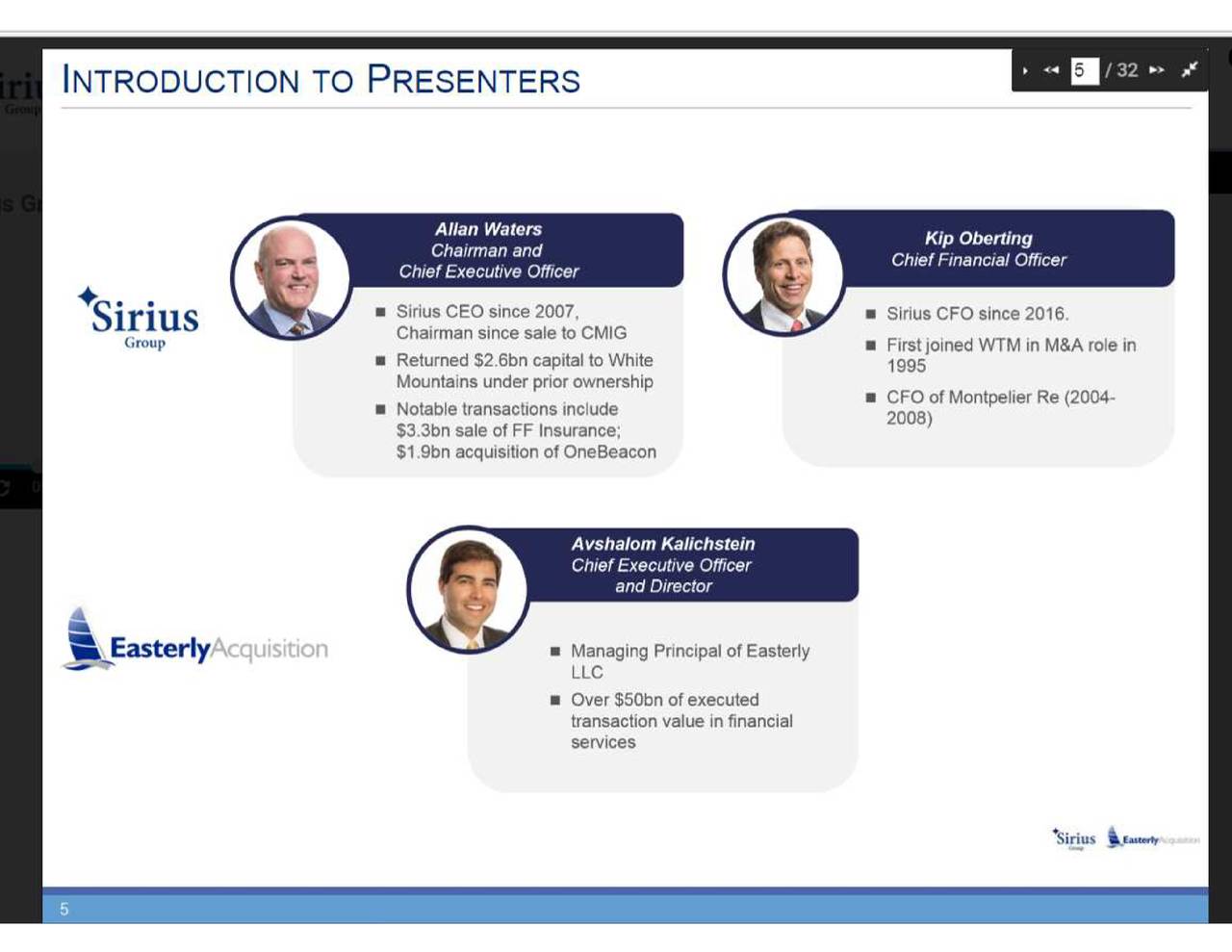 Sirius International Insurance Group has announced that it has completed its merger with Easterly Acquisition Corp and has become a publicly listed company, trading on the Nasdaq.
"This is a watershed day for Sirius Group," said Allan Waters, chairman and chief executive officer (CEO) of Sirius. "A public listing, increased shareholder diversification led by four globally recognised investment firms, and a strong, independent board will benefit all stakeholders and add fuel to our future growth."
Under the terms of the merger shares of Easterly's common stock were exchanged for Sirius Group's common shares at a value equal to 1.05x Sirius Group's adjusted diluted GAAP book value per share as of September 30, 2018, and public warrants issued by Easterly to acquire shares of Easterly common stock were converted into warrants issued by Sirius Group to acquire Sirius Group common shares.
Each share of Easterly common stock was exchanged for 0.609 of a Sirius Group common share.
Other related
Sirius Group's common shares will be traded on the Nasdaq Global Select Market under the symbol "SG" beginning on November 6, 2018. Sirius Group has applied to list its public warrants on the OTCQX International market.
In connection with the Merger, affiliated funds of Gallatin Point Capital, The Carlyle Group, Centerbridge Partners, and Bain Capital Credit purchased $205 million of Series B preference shares and $8 million of common shares of Sirius Group at the merger price.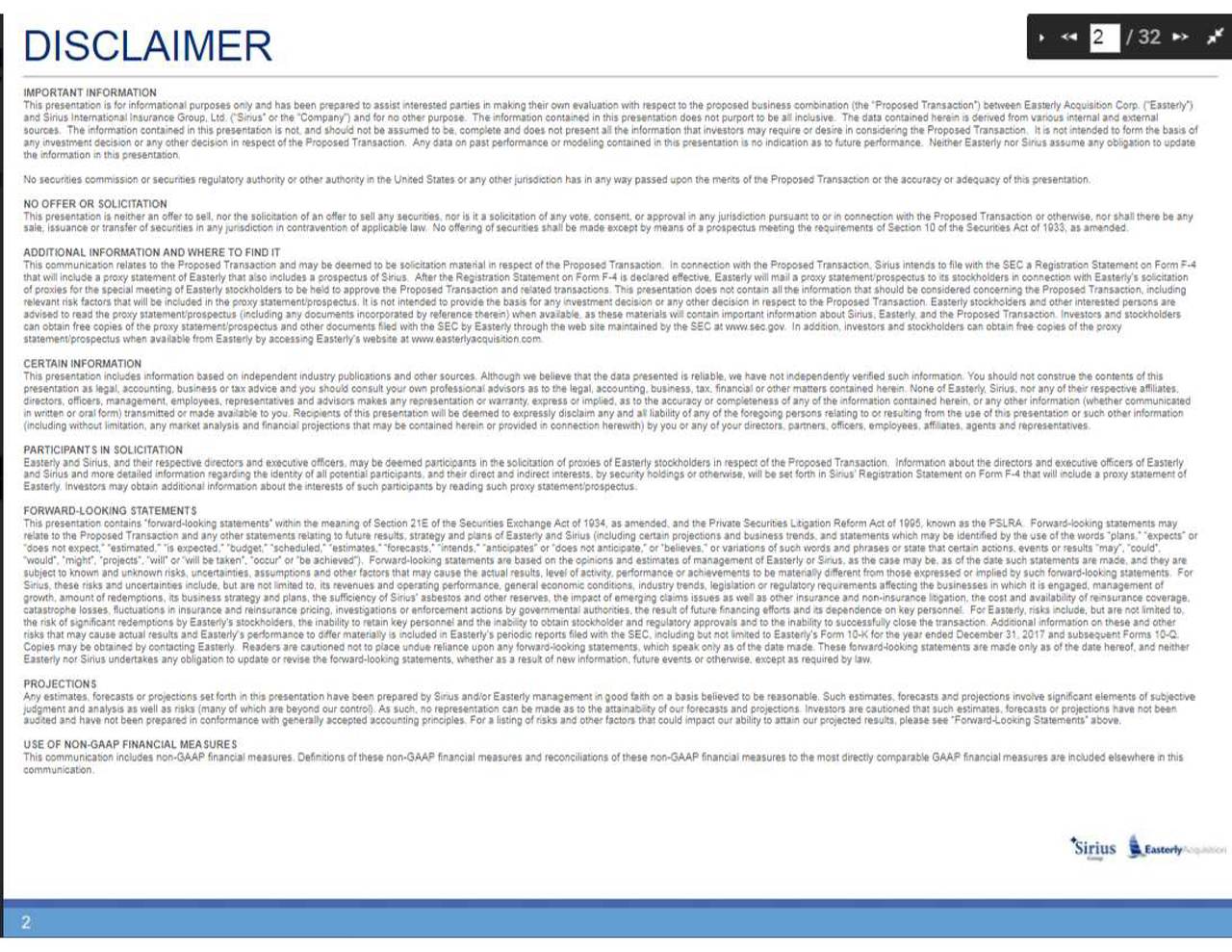 These investors received warrants valued at $10 million in the aggregate that are exercisable for a period of five years after the issue date at a strike price equal to 125 percent of the merger price.
In addition, employees and friends and family of Sirius Group purchased $16 million of Sirius Group common shares at the merger price.
Sirius Group also announced that it reconstituted its board of directors as of the closing of the merger.
Breaking News - Sirius Group Plans Nasdaq Listing After Merger with Easterly Acquisition
In addition to its existing independent directors, Meyer Frucher, vice chairman of Nasdaq, and Robert Friedman, a private investor and former chief investment officer of the Mutual Series group of funds, Alain Karaoglan, former chief operating officer of Voya Financial; Rachelle Keller, a former managing director of Citibank, NA; and James Rogers, an international investor, author and financial commentator, have joined Sirius Group's board.
These independent directors will serve alongside Allan Waters and Feng Liao, CEO of CMIG International Holding, Sirius Group's principal equity holder following the merger.
Effective as of the closing of the merger, Sirius Group's board of directors is comprised of a majority of independent directors in accordance with Nasdaq listing standards and each of the audit & risk management, compensation and nominating & governance committees are comprised entirely of independent directors.
Sirius Group, merger, IPO, Easterly, shares, board, NASDAQ