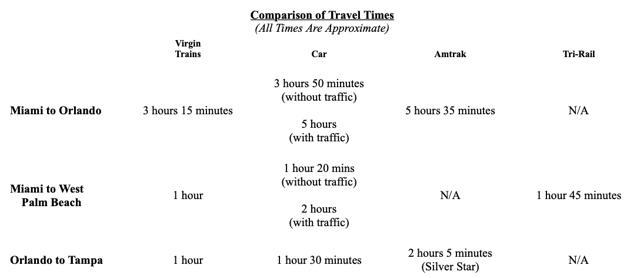 Choose your subscription
Virgin Trains USA readies for NASDAQ IPO
Written by William C. Vantuono, Editor-in-Chief
Virgin Trains USA announced Jan. 30 that it is launching an Initial Public Offering (IPO) of 28,334,000 shares of common stock.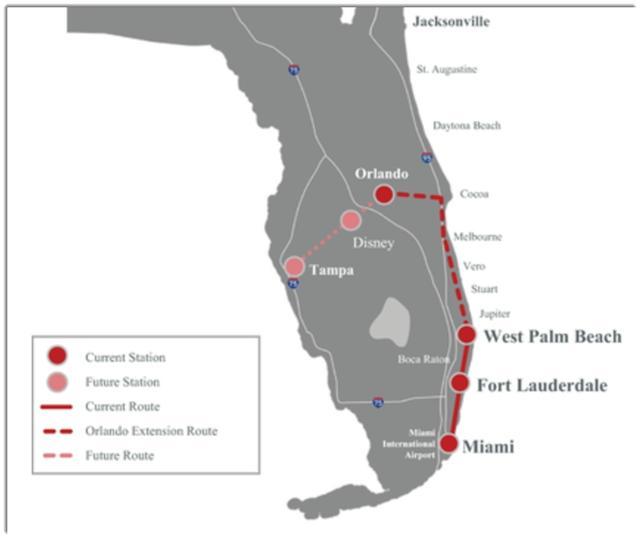 The NASDAQ Global Select Market listing is expected to raise $17 to $19 per share—between $482 million and $538 million—resulting in the company having a market capitalization of up to $3.2 billion.
Virgin Trains USA also plans to grant underwriters a 30-day option to purchase up to an additional 4,250,100 shares.
This means the IPO could raise up to $619 million.
In preparation for the IPO, Virgin Trains USA filed a prospectus with the US Securities and Exchange Commission on November 16, the same day it announced its strategic partnership and rebranding initiative with Brightline, Florida's privately funded passenger rail operator.
Prior to the start of trading, Virgin Trains USA LLC will be converted to a Delaware Corporation named Virgin Trains USA Inc.
After the offering and concurrent private placements, private equity funds managed by an affiliate of Fortress Investment Group would own approximately 81.6% of the common stock, or 79.5% if the underwriters' over-allotment option is fully exercised.
A Virgin Group affiliate has agreed to purchase less than 2% of the shares outstanding following the offering.
The commuter rail operator's stock will not be arriving in the station.
Lead book-running managers are Barclays, JP Morgan and Morgan Stanley. Other book-running managers are BofA Merrill Lynch and Allen & Company LLC.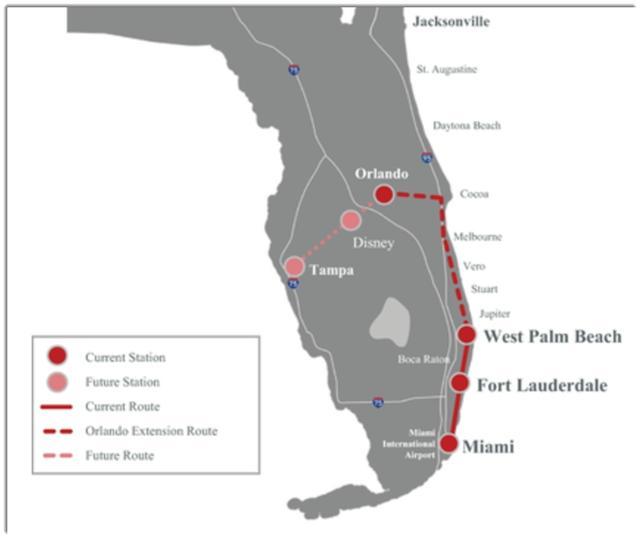 Co-managers are JMP Securities, Raymond James and Stephens Inc.
Brightline, now a subsidiary of Florida East Coast Industries and Virgin Group, operates 79-mph service on the Florida East Coast Railway main line, linking Miami, Fort Lauderdale and West Palm Beach.
There are plans to extend service westward to Orlando and then to Tampa.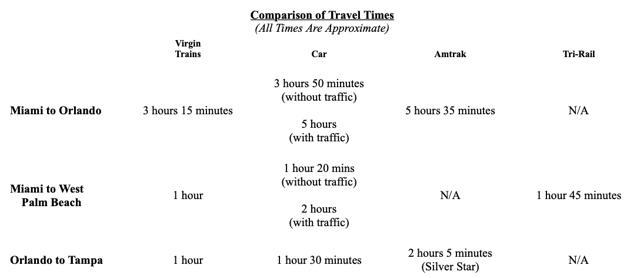 The company in September 2018 acquired XpressWest, a high-speed passenger rail project with rights to develop a federally approved corridor connecting Southern California and Las Vegas. Virgin Rail USA is now part of the XpressWest project; development costs would be funded with net proceeds from the IPO and/or other debt or equity financing. Construction is expected to begin this year, with an expected completion date in first-quarter 2023.
The Florida and Las Vegas services are intended to "generate meaningful profits" and be a model for medium-distance intercity corridor services of 200 to 300 miles, or as Virgin Trains USA calls them, "too long to drive, too short to fly."
Further reading:
Brightline celebrates one year of operation.
International Railway Journal, January 14, 2019
Branson buys into Brightline. Railway Age,  Nov. 16, 2018
Brightline goes Virginal.
BRIGHTLINE (Virgin Trains USA) - America's AWESOME new train!
What next? Railway Age, Nov.
You can ride the rails with this upcoming share issue; the question is whether you'd want to.
26, 2018 
Brightline goes Virginal. What price Virginity? Railway Age, Dec.
18, 2018
Mind the widening gap, Amtrak. Railway Age, Dec. 5, 2018
Virgin Trains USA enters negotiations for Orlando – Tampa right-of-way. International Railway Journal, Nov.
Now boarding for investment
30, 2018
Brightline goes west, plans LA-Las Vegas high speed rail. Railway Age, Sept.
18, 2018
International Railway Journal Associate Editor Keith Barrow contributed to this story.
Categories: High Performance, Intercity, News, PassengerTags: Breaking News, Brightline, Virgin Trains USA, XPressWest