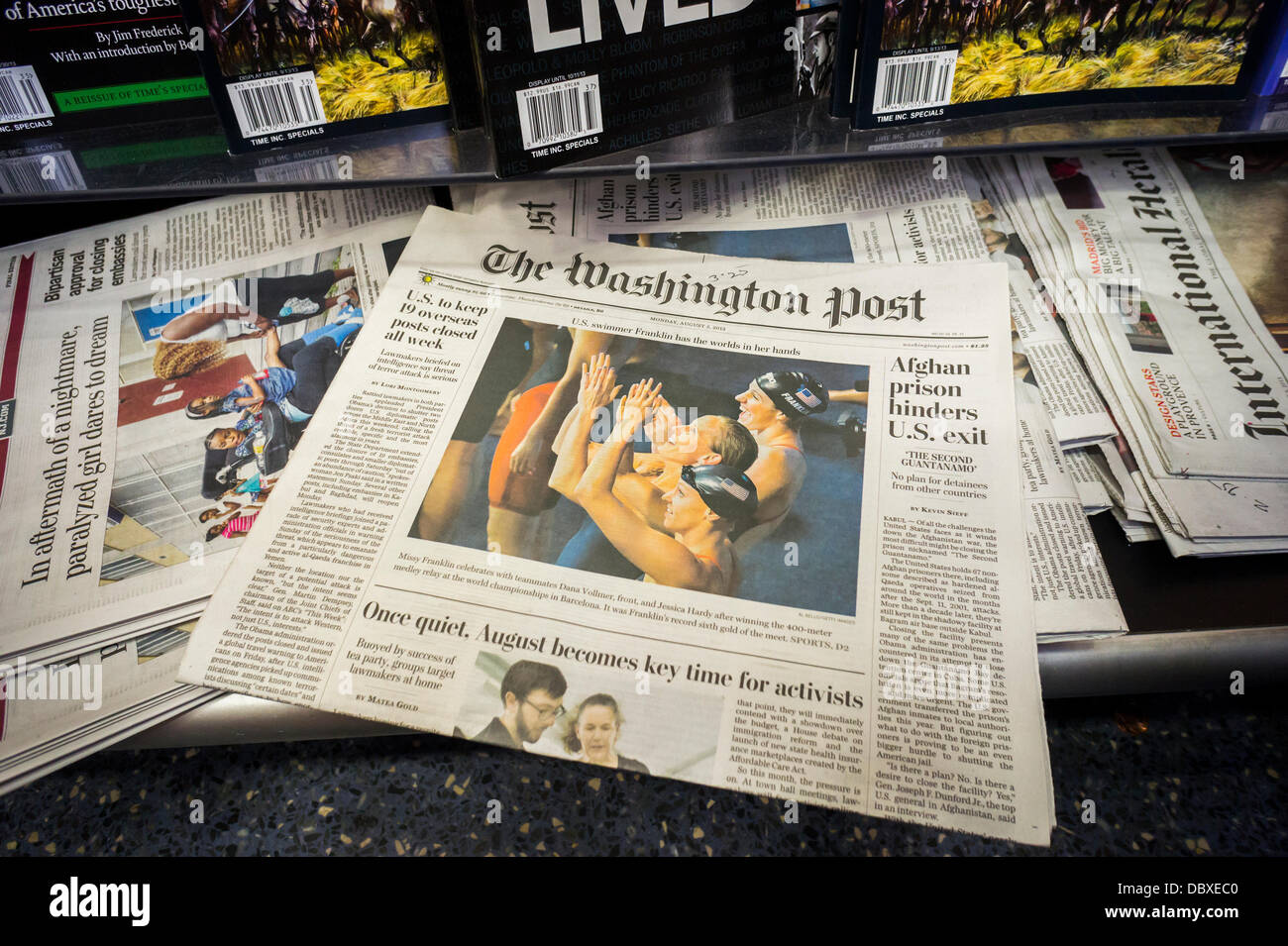 New York Stock Exchange opening bell rings
High-Tech Firms Are Big Winners in '97 IPOs

By Jerry Knight

Washington Post Staff Writer
Monday, December 29, 1997; Page F21
Initial public offerings raised more than $3.5 billion this year for companies in the District, Maryland and Virginia, as Wall Street put up cash that allowed 40 regional companies to commercialize new technologies, consolidate fragmented industries and recapitalize established businesses.
More than half the area corporations selling stock for the first time were technology companies, mostly computer and communications specialists.
The ability of these companies to tap the eager IPO market is one of the driving forces of the region's economy.
Because of the infusion of cash from Wall Street, regional tech firms are creating jobs faster than they can find people to fill them and at the same time amassing wealth for Washington area investors.
Eight of the 10 best-performing area IPOs for the year were tech companies, led by Ciena Corp. of Savage, Md., the stock of which is selling for 2 1/2 times the $23-a-share price of its initial offering in February.
Ciena makes equipment that increases the capacity of fiber-optic circuits, so phone and data communications carriers can handle many more messages without adding more lines. The success of the company's technology and its IPO made it possible for Ciena to go back to the market only six months later to sell another $400 million worth of stock -- at $44 a share.
Other hot IPOs completed by area tech companies this year include:
Yurie Systems Inc.
of Lanham, which, like Ciena, is a pioneering producer of high-speed communications systems.
Dunn Computer Corp.
of Sterling, a maker of custom computer systems.
Startec Global Communications Corp.
of Bethesda, an international telephone company.
The stocks of all three companies are up more than 50 percent from their offering price as they near the end of their first year as public companies.
While tech companies in the Washington suburbs were the year's hottest IPOs, big money was raised by more conventional businesses, based in Richmond and downstate Virginia.
These offerings include:
Dan River Inc., a Danville textile company, raised $100 million for a corporate restructuring.
AMF Bowling Inc., the Richmond-based maker of bowling equipment and operator of the nation's biggest chain of bowling centers, raised $263 million, also for a restructuring.
Trigon Healthcare Inc.
of Richmond, the reincarnation of Blue Cross of Virginia, raised $200 million in an IPO that turned out to be one of the year's biggest hits in the health care business by nearly doubling in price.
But not all of the regional IPOs were so successful. Richmond's venerable Circuit City Stores Inc.
We've detected unusual activity from your computer network
brought in $437 million by selling stock in its CarMax spinoff, which is meant to bring the mass retailing concept to the used car business. The February IPO was the region's second-largest of '97, but far and away the most disappointing for investors, with the stock now down to about half its offering price.
Within a few weeks after the offering, Wall Street analysts began to voice doubts about the new- and used-car "super store" concept being pursued by Circuit City and several other players.
Because CarMax shares are an unusual security as they are linked to Circuit City stock, their plunge has been exacerbated by soft consumer electronics sales, which have knocked $10 off the price of Circuit City shares in the past three months.
The year's biggest and most unusual IPO was the offering by Consolidation Capital Corp.
of Washington, which raised $480 million based exclusively on investors' faith in Chairman Jonathan Ledecky, the founder of U.S. Office Products Corp. of Washington, the fastest-growing company the region has ever had.
Ledecky has become the reigning master of corporate roll-ups by building U.S.
Office Products into a $4 billion-a-year business in only three years by methodically acquiring office supply dealerships in the United States, Australia, New Zealand and Europe.
His fans on Wall Street say Ledecky not only has developed a winning business strategy, but a well-oiled machine for making lots of acquisitions and then melding the independent companies into one business.
Ledecky's role as chairman enabled USA Floral Products of Washington to raise $65 million in October to begin bankrolling a roll-up of wholesale flower importing and distributing companies.
When the USA Floral IPO blossomed – it's up about one-third from the offering price – Ledecky hooked up with investment bankers at Friedman Billings Ramsey Group of Arlington to establish a "roll-up fund" that will finance consolidation of some unspecified industry under the Consolidation Capital banner.
Friedman Billings Ramsey was one of the nation's most prolific propagators of IPOs this year, underwriting $1.8 billion in new offerings, enough to rank the firm sixth among all U.S.
underwriters.
Last week, FBR underwrote its own $220 million IPO, the fourth-largest offering in the region this year.
FBR also underwrote the region's sixth-largest IPO, a $126 million offering of American Capital Strategies of Bethesda, a new business-lending company started by David Gladstone, the longtime head of Washington's Allied Capital companies.
But along with its successes, FBR also handled the $40 million IPO of Colonial Downs Holdings Inc., the horse racing track near Richmond in the little town of Providence Forge.
Free Stock Prices, Charts & Stock Price Quotes
Providence Forge did not smile on the deal and the stock has lost more than 60 percent of its value.
The only IPO in the region that has performed as badly is the $6 million offering by Complete Wellness Centers of Washington, a chiropractic clinic management company headed by former U.S. Rep.
Tom McMillen (D-Md.).
Last month, the FBI raided the offices of Complete Wellness and hauled off records for an investigation, the details of which are not known. The raid has hurt the company's stock: It dropped to less than $2 from $5 a share, a loss of more than 60 percent.
The Year of Going Public


---

The market for initial public offerings was hot in 1997 and most companies that took the plunge to go public are enjoying substantial gains, fueled by a stock market that spent most of the year soaring.

Here is a look at the local companies that decided to sell stock for the first time in 1997 by the size of their offerings, as well as a ranking of the five best and worst performers.

COMPANY

LOCATION

OFFERING DATE

AMOUNT RAISED

OFFERING PRICE

% CHANGE FROM OFFERING PRICE


---

Consolidation Capital Corp.
Washington
11/25
$480 million
$20
+3%
Dessauer Global Equity Fund
Richmond
5/30
$465.6 million
$12.50
-16%
Circuit City-CarMax Group
Richmond
2/3
$437.2 million
$20
-56%
AMF Bowling Inc.
Richmond
11/3
$263.3 million
$19.50
+22%
Friedman, Billings, Ramsey Group
Arlington
12/23
$220 million
$22
-2%
Trigon Healthcare Inc.
Richmond
1/30
$201.5 million
$13
+98%
American Capital Strategies Inc.
Bethesda
8/28
$126 million
+13%
Teligent Inc.
Vienna
11/20
$118.2 million
$21.50
+13%
Ciena Corp.
Savage
2/7
$115 million
$23
+152%
Dan River Inc.
Danville
11/20
$100.5 million
$15
+5%
Maximus Inc.
McLean
6/12
$84 million
$16
+46%
Software AG Inc.
Reston
11/17
$77 million
$10
+35%
USA Floral Products
Washington
10/9
$65 million
$13
+37%
Network Solutions Inc.
Herndon
9/25
$59.4 million
$18
-25%
Best Software Inc.
Reston
9/29
$54 million
$13
-25%
Metro Information Service Inc.
Virginia Beach
1/29
$49.6 million
$16
+61%
Yurie Systems Inc.
Lanham
2/4
$48 million
$12
+66%
Cornerstone Realty Income Trust
Richmond
4/18
$47.3 million
$10.50
+14%
Hagler Bailly Inc.
Arlington
7/2
$44.1 million
$14
+50%
Colonial Downs Holdings Inc.
Providence Forge
3/17
$40.4 million
$9.50
-63%
RWD Technologies Inc.
Columbia
6/18
$39 million
$13
+38%
I.C.

Isaacs & Co.

Baltimore
12/17
$10
unchanged
Bioreliance Corp.
Rockville
7/28
$36 million
$15
+54%
Startec Global Communications Corp.
Bethesda
8/4
$34.2 million
$12
+67%
Deltek Systems Inc.
McLean
2/25
$31.9 million
$11
+33%
Carey International
Washington
5/27
$30.5 million
$10.50
+44%
Execustay Corp.
Gaithersburg
6/25
$26.5 million
$10
-15%
Gene Logic Inc.
Columbia
10/7
$24 million
$8
unchanged
Landmark Systems Corp.
Vienna
11/17
$22.4 million
$7
+14%
Precision Auto Care Inc.
Leesburg
11/5
$22 million
$9
-7%
Advanced Communications System
Fairfax
6/26
$18.8 million
$7.50
+15%
Didax Inc.
Chantilly
9/23
$10 million
$5
-59%
E-Net Inc.
Gaithersburg
4/8
$7.5 million
$5
+8%
Century Bancshares Inc.
Washington
9/22
$6.1 million
$7.25
+38%
Commonwealth Biotechnologies Inc.
Richmond
10/28
$6.1 million
$6
+35%
Complete Wellness Centers
Washington
2/19
$6 million
$6
-73%
Annapolis National Bancorp
Annapolis
10/1
$5 million
$6
+69%
Dunn Computer Corp.
Sterling
4/21
$5 million
$5
+75%

Source: Bloomberg News.

Amounts shown are based on the original offering and the IPO price and do not include additional stock purchased by underwriters, which in most cases increased the total offering by 20 percent.